Instructor Membership Program
When you join SYNC, the STRONG by Zumba® Network, you instantly get an unparalleled level of support, education and tools to keep your classes fresh and your students seeing results. The network was designed to help you spend less time preparing for class and more time teaching, resulting in more income. This is your business; invest in it!
Monthly Music and Moves

Receive ongoing content, including new routines, warm ups, cooldowns, and original music.

Progressions and Modifications

Cater to all fitness levels and reach a larger student community.

Routine Memorization System

Learn new moves quickly and start teaching new material sooner.

Marketing

Promote yourself with customizable materials, an instructor profile and classes posted on STRONGbyZumba.com
Plus, Connect with other STRONG by Zumba® instructors who will enrich your teaching journey!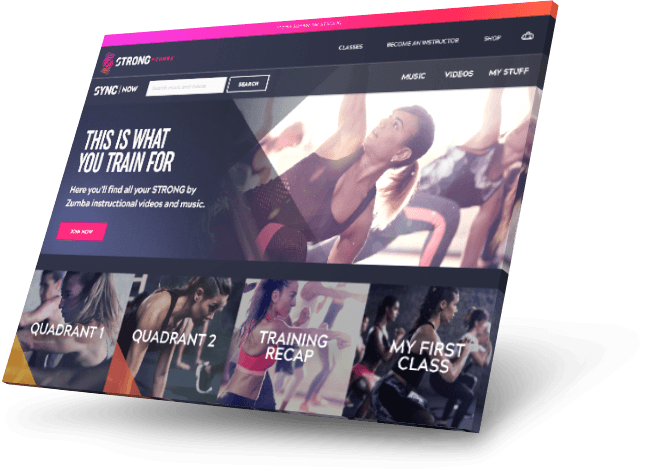 KEEP YOUR CLASSES FRESH
With Monthly Music and Moves
Receive monthly STRONG by Zumba® exclusive music and routines, plus warm ups and cooldowns to lead a perfectly synced class from start to finish. The music is reverse-engineered to match the moves and the intensity, and we provide the total class experience, ensuring that your classes are always challenging - and never boring!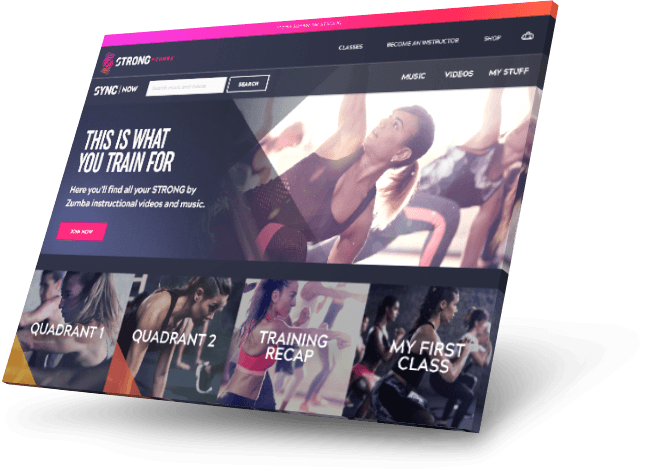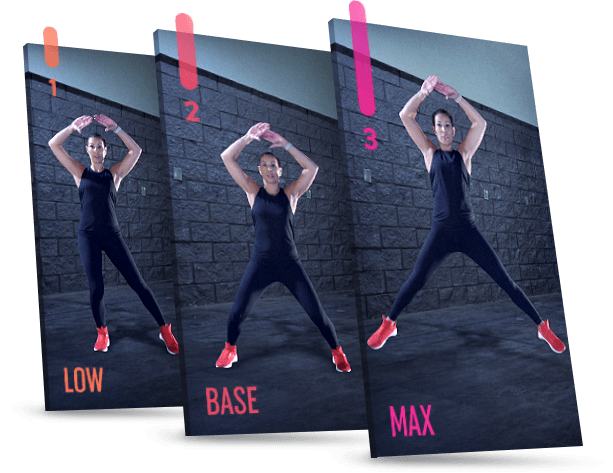 Adjust Intensity
with progressions and modifications
Every month, you'll receive new routines with 3 different variations so you can adjust the intensity level for your students, based on their fitness skills - Low, Base and Max.
Watch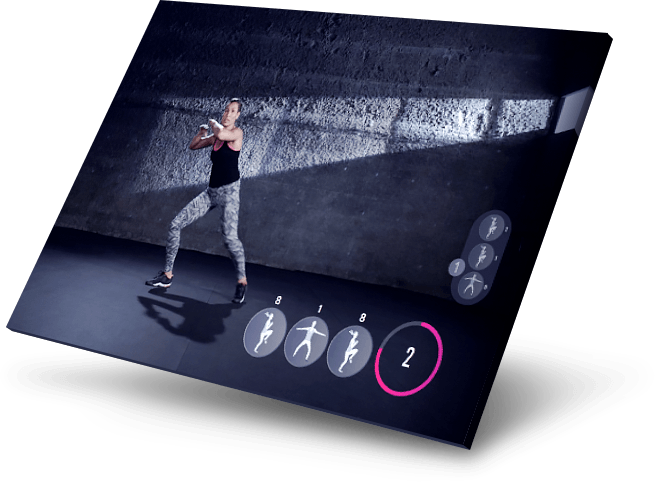 Learn Faster
with the routine memorization system
This unique, proprietary digital tool was custom-built for STRONG by Zumba® instructors to make learning new routines easier. It will drastically reduce the amount of time you invest in memorizing new material to keep your students challenged.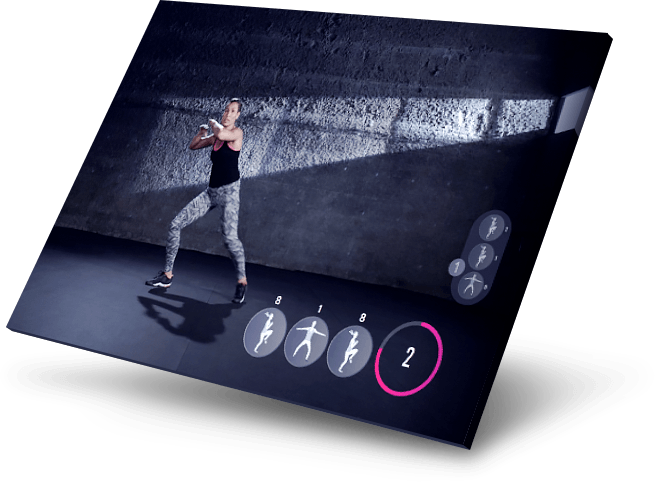 Our Support. Your Success.
Membership in the SYNC Network is optional, but we highly encourage you to join. The ongoing support and tools you will receive will ensure that you always provide a safe, challenging workout to your students, while preserving the perfect workout + music experience that is STRONG by Zumba®.